Duo ceramic honing rod green - limited edition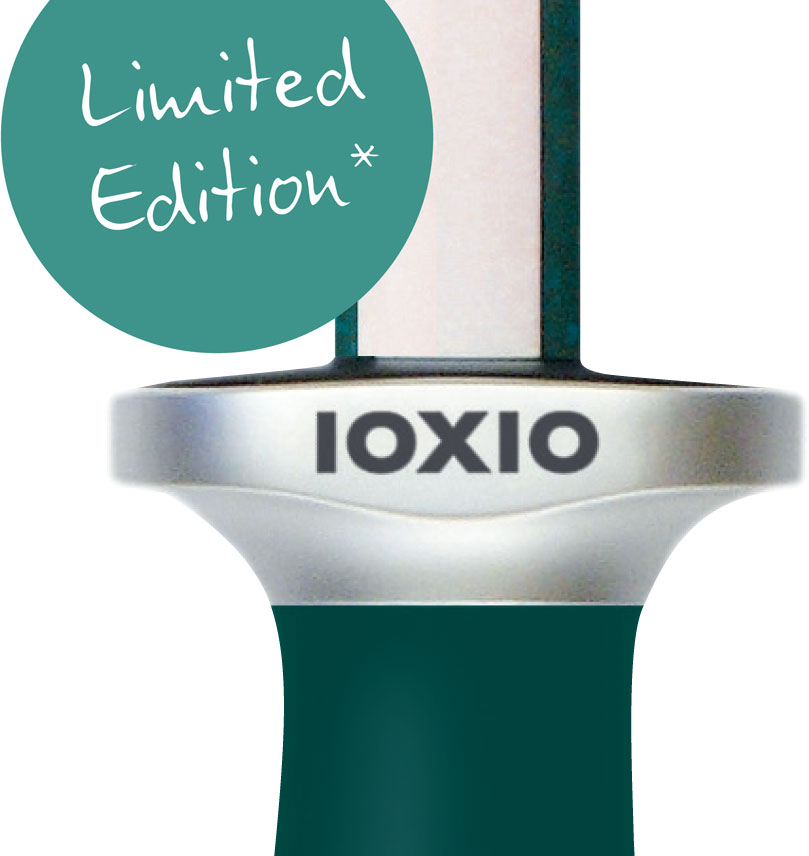 You like extremly sharp?
You like to cook and love sharp knives? You have high-quality knives and want to sharpen them properly? Then you are in the right place. Our "Duo" is the only ceramic sharpening rod with two different grinding surfaces. It is ideal for coarse and fine grinding of your high-quality kitchen knives.
Our popular DUO ceramic sharpening rod is now also available in green. This is a limited edition with green handle and oxide ceramics. Get your Duo Green sharpening rod now at your local dealer or directly here in the IOXIO Shop.
Only while stocks last.
the Duo: 2 ceramic honing rods in 1 product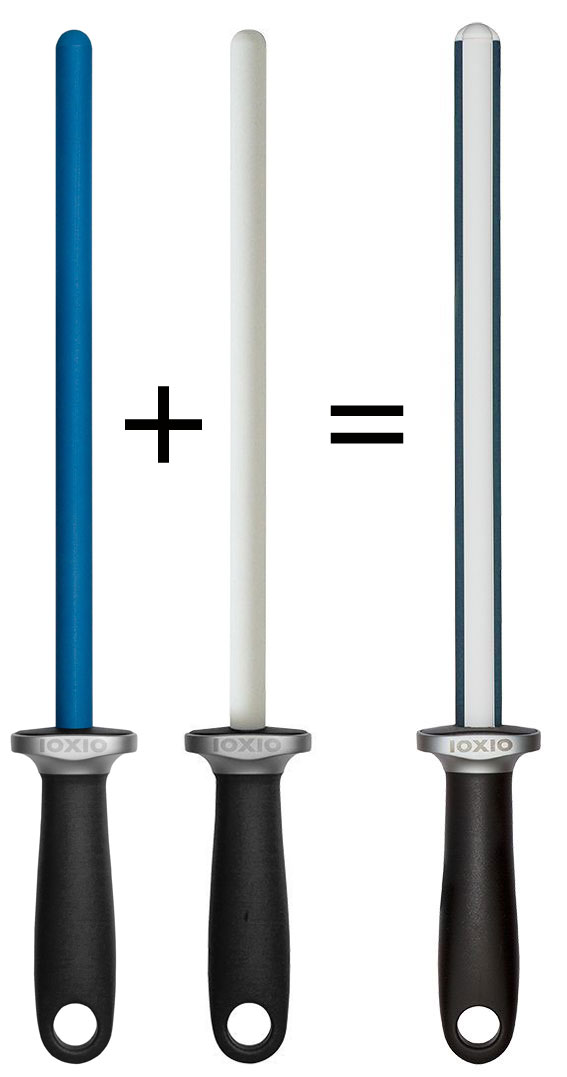 Sharp chef's knives with ceramic sharpening rods
IOXIO Duo is our bestseller. Thanks to its patented 2-in-1 technology, the Duo ceramic sharpening rod meets all the requirements for sharpening European and Japanese knives.
In short: The Duo ceramic sharpening rod combines the advantages of two different sharpening rods in one product.
    With its two blue ceramic sides F360 / J800 grit, European knives will be extremely sharp again in no time.
    Its white ceramic side F1000 / J3000 grit is perfect for sharpening Japanese knives and for fine honing European knives.
The Duo Sharpening Rod is perfect for sharpening your dull knives and keeping them sharp. The white ceramic is suitable for the fine sharpening of European knives as well as for sharpening harder kitchen knives such as Japanese knives, carbon steel knives or damask knives.