Multi IN Knife Sharpener - Sharp pocket knives on the go
You love adventure!


One sharpener - many possibilities

The Multi IN Sharpener combines the advantages of different sanding systems in one product.
On the one hand, it can be used to professionally sharpen knife blades on a ceramic sharpening rod, while at the same time offering the convenience of a roll-knife sharpener.

The Multi IN Sharpener has a specially developed shape of the ceramic sharpening rod.
With its two integrated guide grooves in the sharpening rod, you can easily sharpen fishing hooks and needles and thanks to its specially designed sharpening rod tip, sharpening carving and special tools is no longer a problem.
Thanks to its design and size, the Multi IN Sharpener fits into any drawer, toolbox or backpack.
The Multi IN Sharpener is the perfect sharpener for all those who attach great importance to a professional sharpening result. Go for your own Multi IN at your local retailer in your city or Buy online Multi IN Sharpener.
Properties at a glance
Roller knife sharpener - enables fast, uncomplicated sharpening of knives
Rotatable, inclined tapered rollers create a perfect grinding pattern
Fold-out ceramic sharpening rod
Integrated guide grooves in the ceramic with two different radii for sharpening e.g. needles and fishing hooks
Specially designed tip of the ceramic sharpening rod for sharpening carving and special tools
high safety when sharpening due to hand protection gag on the handle
Ergonomic design
a very long service life, as there is almost no wear and tear
When it is not in use, the all-ceramic rod lies protected inside the handle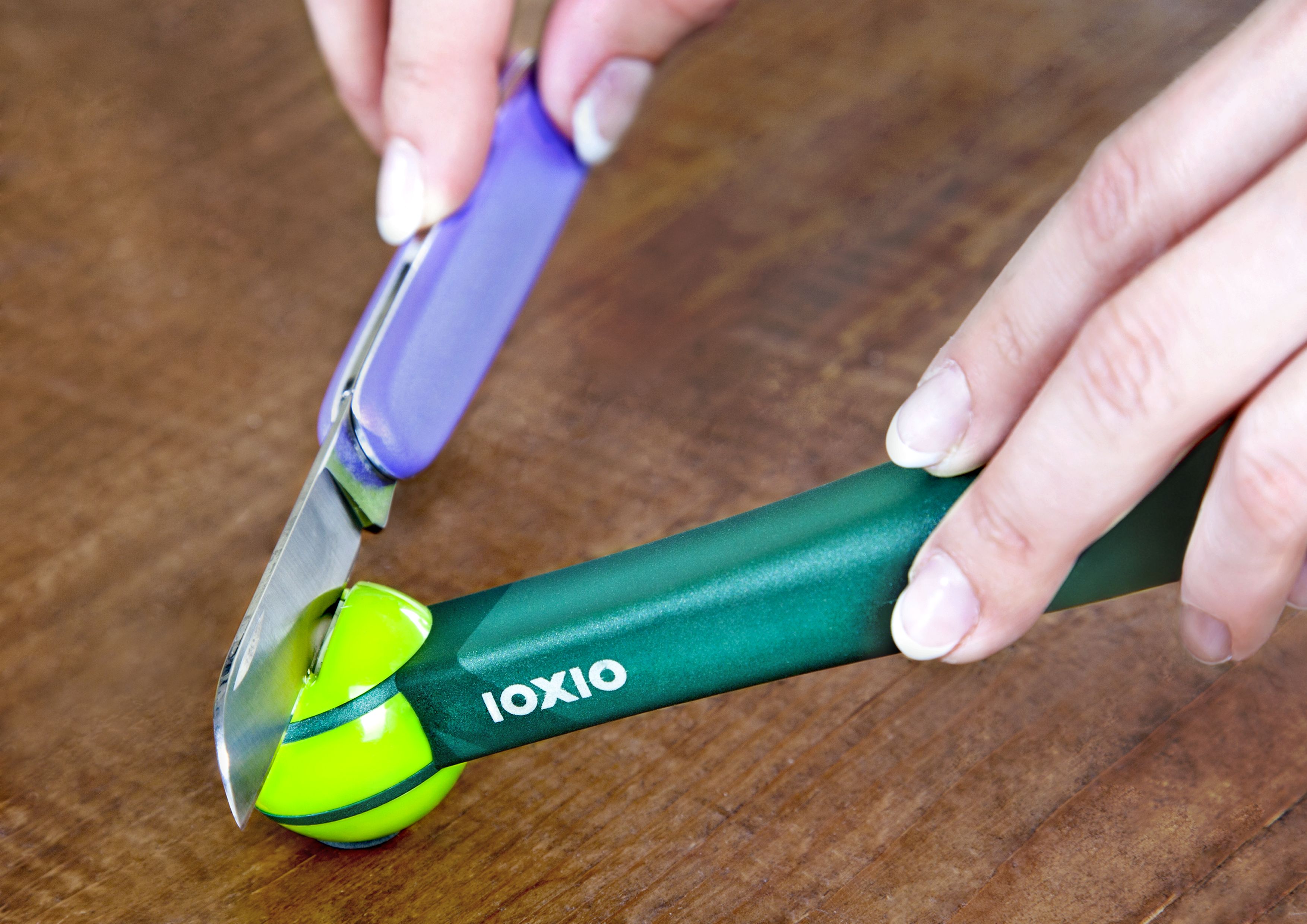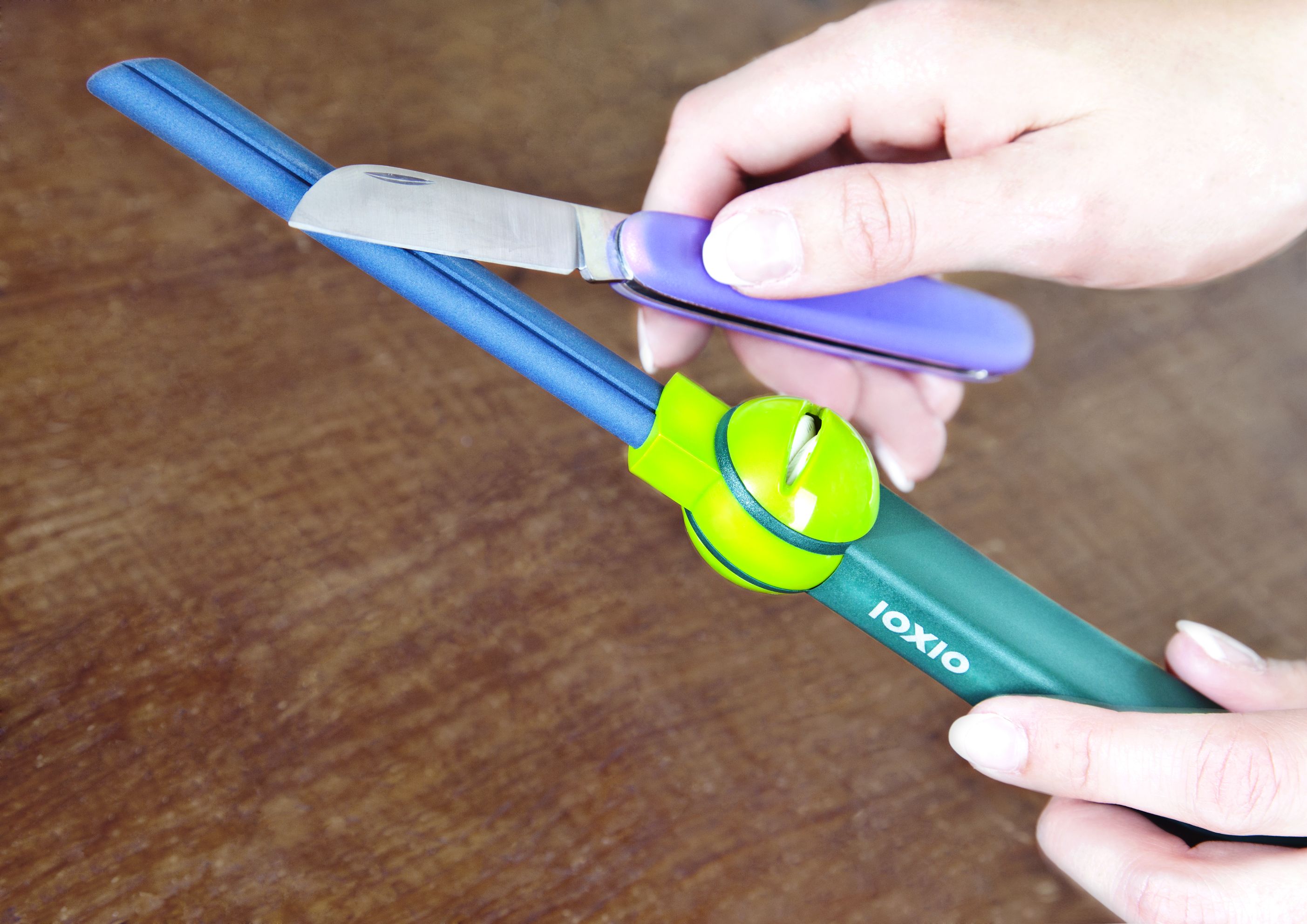 Why tapered rollers?
In contrast to conventional pull-through sharpeners, the sharpness is created by rolling in the cutting direction when the blade is pulled through. The two tapered rollers allow the pull-through of variable blade thicknesses and at the same time prevent damage to the blade by too much pressure..