Grain size to sharp knives
Abrasives are indicated in FEPA or JIS, depending on the region.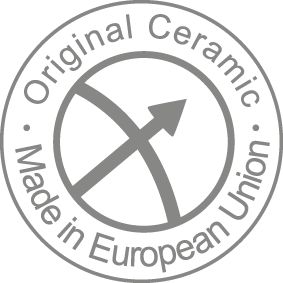 Both grain data cannot be treated 1:1.
We decide between:
European Norm F:

FEPA
(Fédération Européenne des Fabricants de Produits Abrasifs)
Japanease Norm J: JIS
(Japanese Industrial Standard)
The grain size of the ceramic swell denotes the degree of fineness of the IOXIO rod, i.e. how high the amount of grain per square centimetre is. The higher the value, the lower the grinding effect of the wetz rod and the finer the wetz rod.ab.
Our IOXIO ceramic rods are available in different grains from F360/J800 to f1300/J4000..
Granulation
Usage
Feature

Example

F360

J800

Sharpes dull knives
blue Ceramic

F1000

J3000

continues re-sharpening,finishing
white Ceramic

F1300

J4000

japanease knives, finishing
lightblue Ceramic

F1300

J4000

and higher

japanease knives, finishing, Knife Lovers
brokenwhite
For the perfect selection of the wetzstab, this means:
Low grain size: very dull knives / blunt knives
High grain size: for regular sharpening of the blade / fine-grinding

In 2007 IOXIO launched the world's first ceramic duo sharping rod which combines two different grains in one rod. Sharpening and finishing have been possible since then with a single ceramic rod.